Exercise is an essential part of any healthy lifestyle. One of the best and trendiest ways of getting your daily exercise is through boxing. In this article, we will talk about what boxing is, how you can go about training, and how to get into the Boxing gears that you should have.
What Is Boxing?
Before getting into the gears that you should have in your possession when you are training for boxing, let us first take a glimpse at what boxing really is. We will also briefly be looking at the many benefits that boxing offers.
Boxing is a contact sport wherein two opposing fighters use solely their fists to throw punches and fight within the specified time limit. Nowadays, anyone can sign up for boxing classes at a nearby gym, put on a pair of gloves and throw punches at a punching bag. It has become the contact sport of choice for anyone looking to learn self-defense, increase his or her physical strength, or simply for anyone who wants to pick up an exciting exercise alternative.
Studies have found that boxing trains endurance, strength, power, speed, agility, flexibility and even strengthens courage, durability, hand-eye coordination and analytic aptitude. For this reason, it was voted as the sport that "requires the most athleticism." Boxing takes into account multiple areas of the body and even various aspects about the players, which is perhaps why millions upon millions of people all over the world have taken a liking to the sport.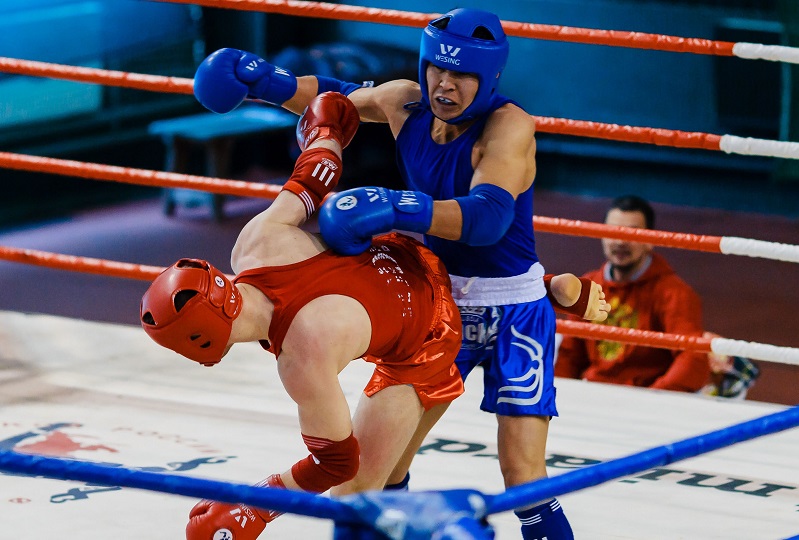 Boxing Gears That You Should Have
Boxing does not require too many fancy types of equipment or expensive accessories like other sports such as fencing or golf. Below, we have listed the boxing gears that you should have if you will be starting your own boxing journey.
This is the most basic and obvious equipment that you will need if you want to train for boxing. If you will be involved in boxing, it is wise to get training gloves that you can use for mitt work, bag work and sparring. On average, boxing gloves typically weigh about 10 to 16 oz. Keep in mind that the weight of your gloves should suit your own weight. It is wise to invest in a pair of gloves that suit your physical requirements and training needs.
Popular brands of boxing gloves include Everlast and Title. Remember to check well and make sure that the gloves you pick suit your needs and are comfortable to use. In addition, it is always a good idea to air your gloves out after each and every time that you use them so that the material lasts for a long time and so that they do not take on a bad odor.
In boxing, your hands are your weapons, so it is crucial to take care of them. There are hand wraps that are made specifically for boxing. Their purpose is to keep your wrists from sprain and injury.
When you are boxing, you are exposing your body to contact and possible injury, especially during sparring. A boxing headgear is crucial to keep yourself safe from any danger.
A good boxing headgear is durable and protects you from getting too hurt when punches are being thrown your way. There are different types of boxing headgears, and they all serve different purposes. There are headgears that can be worn for all purposes while there are those that are made specifically for sparring or for protecting one particular area of the face such as the nose or the jaw.
Headgears vary widely, from differing price points to purposes. Some of the best brands for boxing headgear are Rival, Winning and Title. However, as the case is with all other gears, the best thing to do is to choose a headgear that suits your needs the most and makes you feel most protected and comfortable.
It is advisable to wear a mouth guard even when you are not training as it keeps your teeth protected from injury. Shock Doctor is known to make some of the best mouth guards in the market.
Conclusion
Boxing is a time-honored sport that has existed since the ancient Olympics. It has survived to this day to become one of the most popular and widely practiced sports in the world. While training for Know more Boxing is relatively inexpensive, it does not require too many equipment and accessories as compared to other sports. It always helps to be well informed about the boxing gears that you should have in your arsenal and what you should be looking for when looking for these training necessities. These gears include boxing gloves, boxing hand wraps, a boxing headgear, and a mouth guard.