Latest Updated Reliance JIO Customer Care Services  is the fastest growing 4G only network with more than 16 million subscribers and it is adding five lakh customers daily, JIO's welcome offer provide free unlimited calls, free SMS and high speed 4G data connectivity for its users till 31-dec-2016, it is also providing free roaming all over India. We are here to help regarding JIO Customer Care Services.
Due to high demand of JIO Free sims, new subscribers are unable to get the connection, JIO also introduced new range of phones called LYF, customers who buy the LYF mobile gets the JIO sim easily and they can avail the services provided by the JIO immediately. Some of the services provided by the JIO are JIO tv, JIO music, JIO money. These apps can be downloaded by the JIO subscriber from the play store or apple's app store. Scroll down for the Jio Customer care number (Toll free number).
Jio Customer Care Number – Toll Free Number:
For any details regarding JIO customer care number or enquiry, you can contact JIO customer care 24×7 and you can reach JIO customer care number on 198 or 199. If you are calling from any other network you can call on 1800-88-99999 and if you want to activate voice & data services on JIO call 1977 or to activate only data services call 1800-890-1977.
JioCare
Our experts are available for your assistance 24X7 (Monday – Sunday)
Interested in Jio? Talk to us on
1860-893-3333
For recharge plans, data balance, validity, recharge confirmation and offers
1991
For Queries
199
For Complaints
198
From Other numbers
1800-889-9999
Tele-verification to activate both HD voice & data services
1977
Tele-verification to activate data services only
1800-890-1977
Recently lots of JIO customers are trying to reach the customer care number because of the low-speed data connectivity they have been experiencing from the past few days. Everyday 5 lakhs customers are adding to JIO and as a result, traffic has increased on the network. Every day the data used by the JIO customers is greater than 16000 TB, which is greater than any other network in the world.
JIO is also the first Indian network to introduce VoLTE to its users. Voice calls are transferred over the 4G network for HD clarity. The JIO Welcome Offer was supposed to end by the end of this year. But, recently reports suggest that Reliance is planning to extend this offer for an additional three more months until March 2017. Reliance JIO is trying to rectify the issue of call drops that its users are experiencing now a days.
Updated – JIO 3 months + 1 month offer is going to end for every one. We advise everyone to recharge recommended plans given below to continue services with JIO. You can call above customer care number (toll free) if you face any issues regarding network or failure in calls.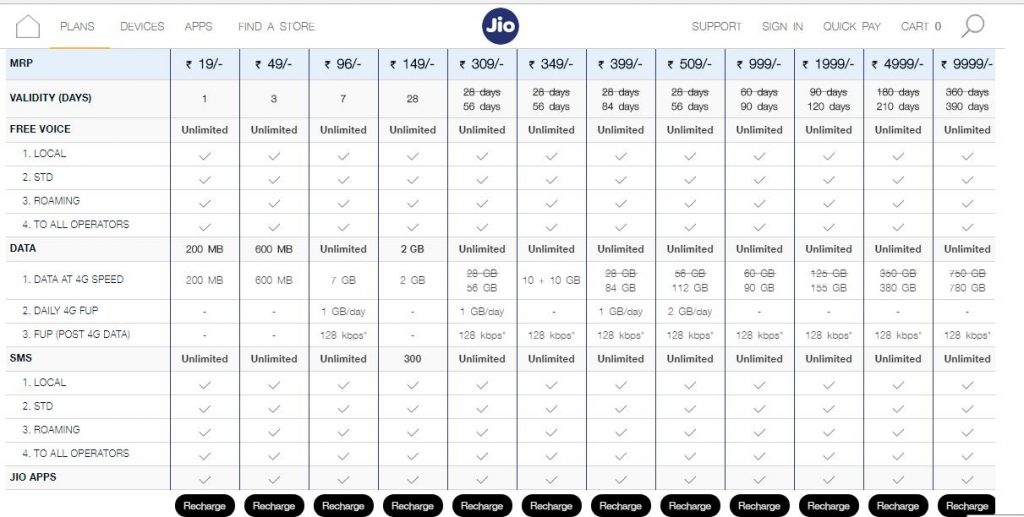 If you have any queries and concerns regarding JIO service, you can comment below. We are here to help you on behalf of Jio Customer Care Services.