Dreaming of buying that new car or a new plot of land after retirement is not some distant dream. Especially, if you choose to invest in a corporate FD. Unlike traditional bank FDs, a corporate fixed deposit has more customized features and most importantly, gives higher returns on investment. However, there are certain risks associated with the investment and is suitable for individuals in low tax bracket range. A few points to consider while choosing to invest in them include:
Tax Bracket
If you fall under the 30% tax bracket, returns from the corporate FD may not be as attractive as expected. In such cases, investments like mutual funds or government bonds would prove to be a better idea.
The closing of Fixed Deposits
Corporate FDs do not get closed or redeemed before 6 months. Still, if the account is redeemed, it would be done after paying certain penalties. This process may get a bit tedious and the returns may not prove fruitful or worth the stress.
Insurance on Investments
It should be clear to the investors by now that a corporate FD is an unsecured loan. Unlike banks, which can ensure FD investment till Rs.1 lakh, the same can't be applied here. To ensure that you do not incur losses, it is advisable to check the credit ratings of firms on a regular basis. AAA rating is considered a safe and secure form of investment.
Nominee
It is very crucial to mention the name of the nominee who shall receive the FD amount due to unforeseen circumstances such as death. The investor should also have a joint depositor to avoid any other disruptions to get the returns on investment.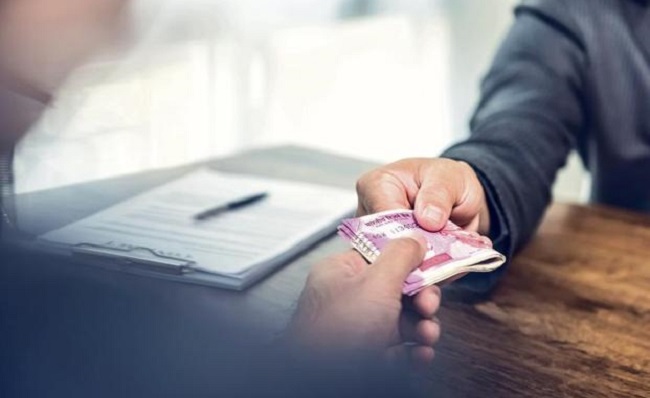 Bajaj Finance
All these factors and more are considered by corporate FDs such as Bajaj Finance EMI while making a customized fixed deposit option for its investors. It has an 8.40% interest rate which can go further to 8.75%. It is also quite easy to open an FD with a minimal amount of Rs. 25,000. One of the attractive and key features of theirs is the FD Calculator.
It helps in calculating the returns before investing the amount in fixed deposit. The online application process is easy to follow and the documentation process is less tedious. There is also a 15-month tenure which offers 0.25% more than a regular one year fixed deposit.
The long queues for forms are already becoming a thing of the past and documentation has come down to a photograph and a KYC document. As per the needs of the investor, he or she can choose the tenor for FD and get the applicable returns on investment. The tenor ranges from 12 to 60 months. Apart from this, the firm has a credit rating of stable rating of MAAA from ICRA and FAAA from CRISIL ratings. All the activities of the FD account could easily be tracked through the online account is given after opening the fixed deposit. These fixed deposits do not fluctuate and therefore, Bajaj Finance can get you guaranteed returns.
These are just some points and benefits which have been discussed above. However, one should choose a fixed deposit after assessing his or her requirements. This way, an investor could pick the tenor or FD option which is more suitable.