Loan Against Property (LAP) is the loan that you avail by keeping your property as a mortgage with the bank. It is considered one of the best options to finance your personal expenses such as paying off for marriage, medical expenditures or for studying abroad. Since it is a secured loan, the rate of interest offered on these loans is generally lower as compared to unsecured loans such as personal loans.
Here are some benefits of availing Loan Against Property for your personal expenses:
Lower interest rate: As these are secured loans, the rate of interest is generally lower as compared to personal loan. This means that you can comfortably service your monthly installments.
Longer tenure: These loans are available for longer tenure going up to 15 years. A longer tenure means that you have ample time to repay your loan.
Easy to get: Since a loan against property is a secured loan, banks are more willing to provide this loan. Therefore, it won't be difficult for you to get the property loan.
No prepayment charges: You are not required to pay any prepayment charges if you opt for a floating rate mortgage loan. So, if you have extra savings, you can opt for prepayment on your loan.
Multipurpose loan: A loan against property can be used for several purposes such as business expansion, paying off for marriage, studying abroad, for medical emergencies or debt consolidation. However, you are required to declare the end use of the loan in your application form.
Eligibility criteria for availing Loan Against Property:
You are required to fulfill the following eligibility criteria in order to avail Loan Against Property:
Age: The minimum age to apply for LAP should be at least 18 years. Repayments must be made before the age of 70 years.
Income: For self-employed individuals, a net annual income of more than Rs. 3 lakh is required. If you are a salaried employee, then a net monthly income of Rs. 25,000 or more is required.
CIBIL score: A good credit score of 650 and above is required to avail a loan against property without any hassle.
Business Stability: If you are self-employed, you should be in business for a minimum of 5 years and the business should be profitable.
Property Value: The maximum permissible LTV ratio can range up to 75% depending on the type of property.
Property approval and documents: The builder, as well as the property against which you are taking the loan, should be approved by the bank.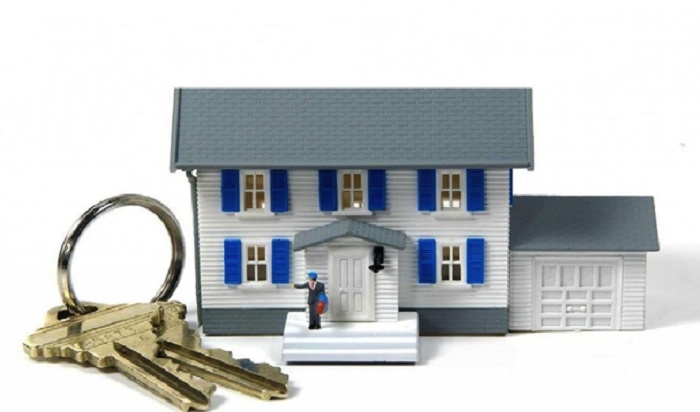 Documents required to avail LAP:
The following documents are required to avail Loan Against Property:
Signed Application Form
Residence Proof: Aadhaar Card, Utility Bills, Passport, Ration Card, Voter ID, etc.
Last 6 months bank statements.
Documents of property: Sale Deed, Maintenance bill, Share certificate, etc.
Additional documents for salaried: Salary Slips and Form 16.
Additional documents for self-employed: Profit/loss balance sheet, IT returns for the last 3 years.
Business Proof: Shop establishment Act, Company registration license, or Tax registration copy.
Property documents
Additional Reading: How to avoid rejection when applying for Loan Against Property
So if you are in urgent need of funds to meet your personal expenses, you can apply for Loan Against Property. The loan is granted against the mortgage of the residential/commercial/industrial property. You can apply for it by visiting the lender's website or through online aggregators.