Whether you are new to start your retail store or got years of experience, attracting new customers is always the USP of this business. And the best news is that there are so many different ways to market your business.
However, the achievement of a shopping mall or retail center depends on multiple factors.
How do you look at the competition?
How fast can people get your location?
Which stores and brands do you sustain?
If we talk about the current scenario, do you think any strategy can be good enough than digital marketing? Perhaps, no!
Digital marketing has become vital for malls, retail shops, commercial, and shopping centers. But what's the best way to gain followers and assurance online?
Continue reading for super-amazing ideas and resources to benefit customers, improve ROI, and set your mark online!
Do Something Unique
You have to be creative in displaying your brand across social media. One of the ideal ways to do that is executing a photo contest. It is accessible for everyone, as everyone has mobile phones to participate in!
Set up a small photo shoot area where you can ask shoppers to capture photos having your brand logo. It is a great idea to provide some fun, mainly for kids. Be creative enough to organize a small photo booth for customers to have some fun with friends. You can also set seasonal customized photo shoots with Christmas or Halloween theme.
Your customers just have to upload and share the photo online. Reward them with prizes like coupons or goodies, or throw family events like Grossmont Center in California.
Freebies and Discounts
The secret to increasing customers for retail is effortless. You only have to make a grip in online methods so that your customers keep coming back. But what do you think about collecting all those contact details?
One of the most effective ways that can never go wrong is gifts. It is easy and attractive for customers to participate. They only have to fill up the form from where you can collect the necessary information. Wait for the winner, and you can also offer some small incentives to all participants to continue with the final prize.
Once you maintained the participant list, you can use it to promote other offerings such as fresh arrivals, deals, and discounts, newsletters, etc.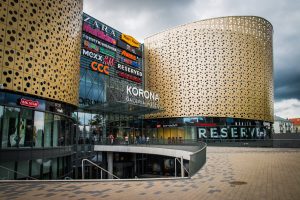 Coupons and Promotional Codes
Coupons, deals, and promotional codes are always in! Notably, in digital marketing for retail. You will surely get a great return on your investment from extending sales.
There are so many different criteria to promote with coupons or discount codes depending upon your ultimate, marketing goals.
Do you want to sell products from a particular brand? Or persuade holiday spending?
Reward customers for joining you on social media or signing newsletter?
Let's say you want to clear out some old stock so that you can offer some valuable discounts for one day. This way, your customers get encouraged to shop on that day before it gets expired.
Now it is up to you how you design and share discount coupons. You can share a range of vouchers targeted for specific customers or send promotional codes seasonally.
Selling Through Social Media
It has been a while social media marketing being one of the top e-commerce marketing tricks to enhance your online sales.
Now, customer buying patterns have shifted towards social channels. Retail marketers need to gain trust from that and build brand conversations to their benefit. Social platforms like Facebook, Pinterest, and Instagram, are the most preferred ones!
Eventually, the process takes a little bit of the entire thing to gain customers with a variety of opinions and preferences.