Planning to buy a property in the near future? Well, buying it on your wife's name can help you save a million bucks. Surprised? Don't be. The Government of India offers various benefits to female property buyers, and buying your home in your wife's name can help you reap the benefits of these schemes and subsidies.
This article highlights the various financial benefits that female property buyers enjoy in India. Read on to know how you can benefit from these sops as well.
To boost women empowerment, the Government of India offers various tax exemptions and financial benefits to female home buyers in India. So, you must consider registering your new home on your wife's name to reap big rewards.
Relaxation in stamp duty charges
Stamp duty and registration charges are significant additional expenses that home buyers have to bear while buying a property in India. However, purchasing property in the name of your wife or any other female of the housewife, mother, daughter, or even sister – can help you save a lot of money that goes toward paying stamp duty and registration charges.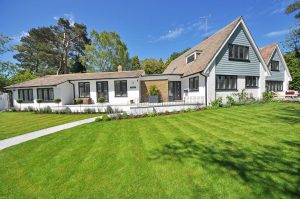 Many state governments in India offer a partial waiver on stamp duty to buyers registering their home in the name of the female of their house. You can save a minimum of 1%-2% on stamp duty charges if the property is in the name of the female buyer. Delhi, Haryana, Punjab, Rajasthan, and UP are some of the states in India that practice this norm. In fact, in Delhi, the stamp duty charges for female buyers is 4%, while for male buyers, it is 6%.
However, if you plan to buy a residential apartment in Pune or any other city of Maharashtra, the stamp duty rates remain uniform. West Bengal, Karnataka, and Tamil Nadu are some of the other states that follow the same norm.
Here's a close down of stamp duty charges for men and women in various states of India:
  State
For men
For women
Jharkhand
7%
Only Re 1
Delhi
6%
4%
Haryana
6% in rural

8% in urban

4% in rural

6% in urban

UP
7%
Rebate of Rs 10,000 on overall charges
Rajasthan
5%
4%
Punjab
6%
4%
Maharashtra
6%
6%
Tamil Nadu
7%
7%
West Bengal
5% in rural

6% in urban

(Plus 1% if property cost is >Rs 40 lakhs)

Same
Karnataka
5.6%
5.6%
 Increased home loan eligibility
Most homes in India are financed through home loans. They offer the easiest way to buy your dream house. However, before financing your property, all home loan financing companies evaluate your loan eligibility, which primarily depends on your income. Co-owing a house with your wife helps increase your loan amount, as in this case both applicant's incomes are taken into consideration.
Discount on home loan interest rate
Many banks, including SBI, ICICI, HDFC, and more, offer discounts on home loans to female realty buyers. While the rate of interest for female buyers varies from bank to bank, it usually goes up to 1%. So if you buy a home in the name of the female of the house, you can save a lot of money while paying your home loan's EMIs too.
Home loan interest rate – Women Versus Others
| | | |
| --- | --- | --- |
| Bank | Interest rate for Women | Interest rate for others |
| SBI | 8.7%-9.25% | 8.75%-9.35% |
| ICICI Bank | 9.1%-9.3% | 9.1%-9.3% |
| HDFC Ltd | 8.7%- 9.3% | 8.75%- 9.35% |
| PNB | 8.65%-8.7% | 8.7%-8.75% |
Additional tax benefits
People buying an apartment in the name of their wife can enjoy an additional deduction of interest to up to Rs. 1.5 lakh. Also, if the house is being owned jointly and both husband and wife have a separate source of income, they can individually claim tax deductions while filing their ITR.
Reduced wealth tax liabilities
In case you have multiple properties or assets on your name, registering your house in the name of your wife can help you reduce your wealth tax liabilities too.
A secure financial cover
The benefits of registering a property in the name of your wife go far and beyond tax saving. Buying a house in a female's name can help secure your financial assets too. This means that in case you incur loss or debt in business, the house registered in the name of your wife cannot be claimed by government officials to cover the loss.
Ease up succession issues
When both husband and wife co-own a house, they share equal succession rights on the property. So, an unfortunate situation, when one of the spouses dies, it becomes much easier for the other partner to claim his or her rights on the property and there are no legal disputes with other family members. Plus, you save a lot of money on mutation charges too.
 However, while buying a house in the name of your wife, you must remember that:
She should have a regular source of income; otherwise, the property will be considered as your asset
In case your wife doesn't have a source of income, your house may be deemed as Benami transaction
If you and your spouse co-own a property, the rental income generated from this house will attract tax from both the owners separately
But if you override these limitations, buying an apartment or a house in the name of your wife or as co-owners can help you save a lot of money. So weigh the advantages and limitations of co-owning a property or buying it in the name of your wife and take an informed decision.