Antivirus protection is still the number one priority among passionate mobile phone and computer users. Antivirus protection gives your gadgets immunity from malware and spyware attacks, as well as unwanted programs, making your devices a lot more reliable and efficient. In case you didn't know, there is an abundance of antivirus software on the market now, available for purchase.
It is only wise that you take some time to consider your options as you scour for the right antivirus protection for your gadget. Two of the most trusted antivirus software available now are the PC Matic antivirus and AVG antivirus. To know more about the PC Matic antivirus, check out https://www.thetop10sites.com/antivirus/pc-matic/. But if you are cluele©ss between each antivirus' similarities and differences, keep on reading the rest of this article.
PC Matic vs. AVG
Both the PC Matic and AVG antivirus software have proven to have grown so much better over the last few years and we are here to discuss what makes each of them worthy of your purchase, which includes the following criteria: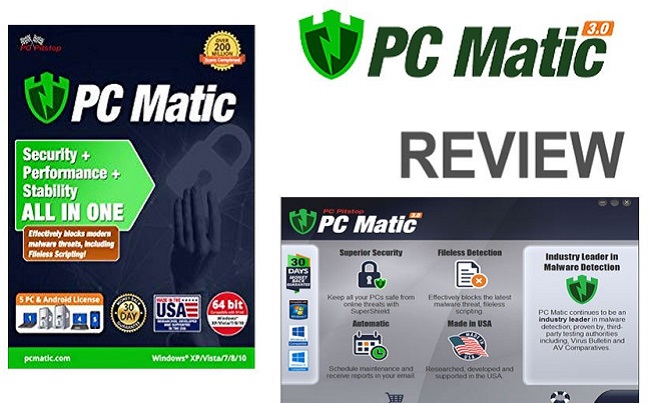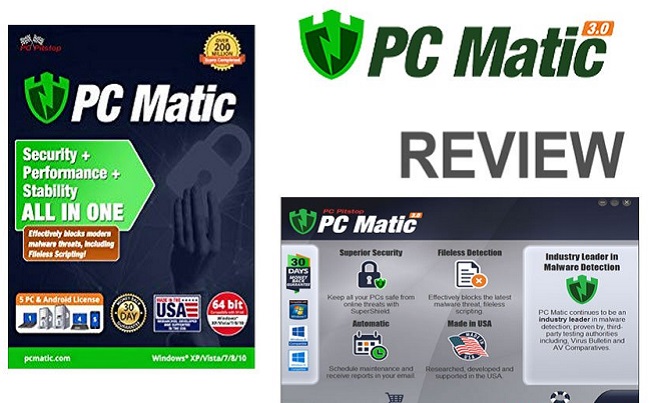 Manufacturers
Both Antivirus' good reputation on the market is backed by respectable software companies, which invested in computer and information security. Created by Chelmsford, Massachusetts-based company AVG Technologies is the AVG antivirus software. Meanwhile, PC Matic is manufactured by PC Pitstop Company, a proud all-American software company.
Antivirus software Features
First up is the AVG antivirus software, engineered with robust features, as exhibited by several good reviews done by Cloudwards and AVG Review. This software delivers a very generous system that provides basic protection against malware. Aside from that, the AVG antivirus incorporates numerous lucrative extra features.
For example, this antivirus software has the capability to monitor your downloads. Not only does it monitor everything that you download from the internet but it also ensures that virus-infected data is never downloaded to your computer's system. In addition, the software includes email protection, which automatically scans your inbox documents for any known threats before it gives you the green light to download the said documents.
The AVG antivirus is also equipped with secure browser options, allowing you to use features such as ad blocker, privacy cleaner, as well as a password manager.
PC Matic antivirus, on the other hand, also includes an amazing set of features, probably more than what AVG can offer. For instance, PC Matic has the functionality that lets you thoroughly clean your disk. This is essential, especially when dealing with effective disk management, as well as managing your temporary internet files. It is noteworthy, however, that its Pro subscription bundle has more advanced features including hard drive acceleration and identity protection. Independent tests also proved that this software prevents launch of unknown programs, as well as blocks launch of harmful malware.
It should also be noted that basic features including email protection, are only available for the Pro version of the software. This would be a great disadvantage, considering that AVG offers this feature for free. Overall, the PC Matic antivirus has made a good reputation for itself, mainly because it does what it advertises.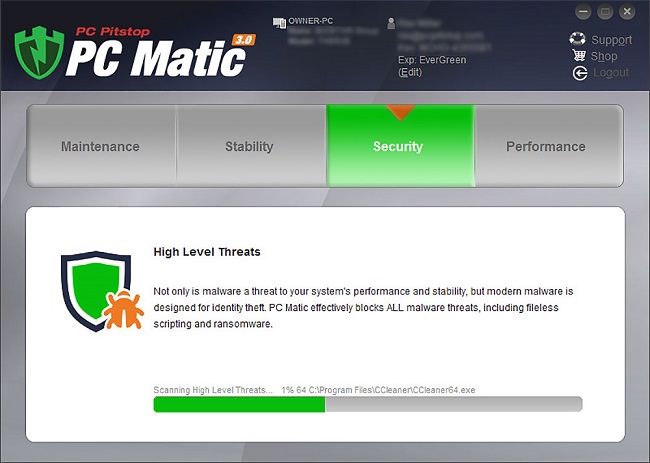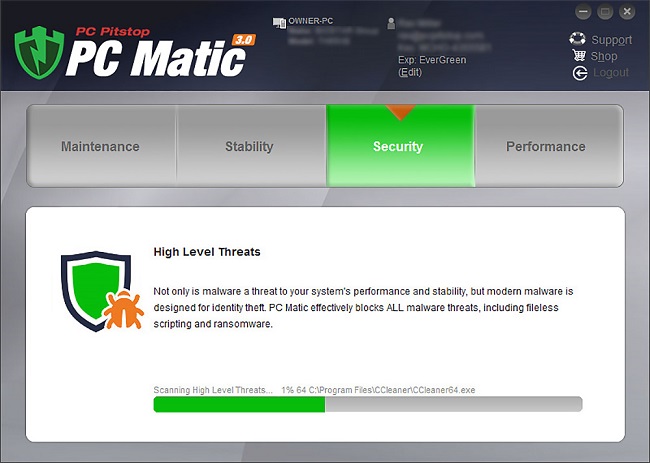 AVG and PC Matic Antivirus Pricing
Both the PC Matic and AVG are available for a free trial version, which allows you to scan your computer, as well as identify harmful spyware and malware threats. However, you should be aware that these free trial versions are limited in terms of functionalities. Thus, it would be wise of you to subscribe to packages, which, of course, would involve you paying for it.
AVG antivirus offers two subscription plans – the internet security plan and the ultimate plan. The internet security plan, which you can get for USD 69.99 annually, offers additional features such as an enhanced firewall, webcam protection, folder encryption technology, as well as unlimited use on all Android and Windows devices.
On the other hand, the ultimate plan, which you can get for USD 99.99 a year, provides you with several features including more advanced antivirus protection, phone support and live chat, unlimited use on several Mac OS, Android, and Windows devices. With these features, you will realize that getting the ultimate plan is worthy of your investment.
PC Matic also offers two subscription plans – the basic plan and the PC Matic PRO. The basic plan, which you can purchase for USD 50, already gives you a one-year antivirus protection coverage. With this, the PC Matic antivirus is proven to be a much better choice than the AVG, in terms of pricing. For the basic plan, it has all the basic features, paired with a browser manager and a disk cleaner.
Meanwhile, the PC Matic PRO may seem like one of the most expensive subscriptions plans on the market now, as it is valued at USD 150 annually. In our opinion, it is more expensive than other antivirus software packages on the market right now. However, you should be informed that its features such as anti-ransomware, a hardware accelerator, system booster, identity protection, and real-time protection justifies its high price.
Both AVG and PC Matic are included in the top picks of antivirus software compiled by Mashable. To know more about the other options, check out this link: https://mashable.com/roundup/best-antivirus-programs-windows-10/
AVG and PC Matic Antivirus Compatibility
Both the AVG and PC Matic are compatible with Windows operating systems including Windows Vista, Windows 7, Windows 8, Windows 10, and Windows XP. Meanwhile, only AVG is compatible operating systems including Linux and Unix, Mac OS, and iOS. This is very important to take note of, especially if you will be using the Antivirus software for multiple computers, mobile phones, and tablets.

How Does the AVG and PC Matic Antivirus Rank with Others?
Before you have antivirus software installed into any of your gadgets, it only makes sense to see how it ranks with the rest of its competitors. This way, you would get a clearer picture of how excellent your choice is, as you start to envision installing immunity to your device. To achieve this, you may need to consult other review sites that rank antivirus software.
If you would notice, both the AVG and PC Matic antivirus rank good on average when you compare it to others. With this, both can act as perfect alternatives for others such as BitDefender and Kaspersky. In addition, both can serve as effective secondary antivirus systems.