A wide range of the population takes debt to buy things or material possessions that they can not afford, such as a car or property. At the same time, loans can be quite helpful if they help in income generation. Most of the time, loans become a burden just because one did not know all the terms and conditions. One should use an EMI calculator to know the amount to be paid overtime. So, let us understand how loans work before you eagerly apply for one.
What is a Loan?
A loan has three parts, i.e., principal, duration of the loan, and rate of interest. It means lending money from one entity to other individuals or entities. Usually, banks and Non-Banking financial companies offer loans as their primary financial product.
What are the Categories of Loan?
In India, the loans are usually categorized on the basis of collateral requirements, i.e., secured and unsecured whose EMI can be calculated using an EMI calculator.
Secured Loans: Loans that have collateral as back up such as gold, property, fixed deposits, etc., are known as secured loans. 
Unsecured Loans: Some banks give loans based on the credit score of an individual and past records without any collateral known as unsecured loans.

What are the Types of Loans?
The loan market offers various types of loans as per an individual's or entity's needs. Commonly, people avail the following kinds of loans in both secured and unsecured Categories. You can use the EMI calculator to ascertain monthly instalments for each.
Home Loans
Home loans are usually secured and provide finance to buy or build your own home. You can purchase land, construct a new place or renovate your existing place. There is a downpayment of 10-20% minimum based on property value. 
Car Loan
A car loan helps you in buying the four-wheeler of your dreams at affordable EMIs. You can either buy a new car or a used one using the funds from the loan. The loan amount is determined by credit score, income status, and loan tenure.
Educational Loan
In India, every parent wishes to send their children to esteemed institutions for higher education. Hence, there is an increasing demand for finance that makes this wish true. Education loan covers the basic fees along with accommodation expenses, exam fees, etc.
Personal Loan
It is the most popular type of unsecured loan in the market. The interest rates are higher in a personal loan. You can use a personal loan for a wedding, vacation, or meet unexpected and urgent expenses.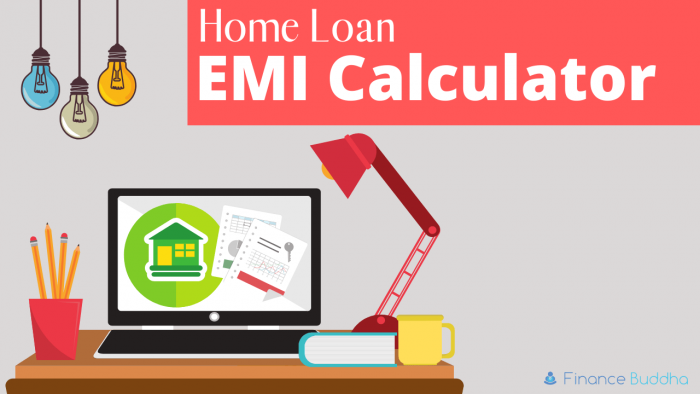 What are the Features of A Typical Loan?
Financial Aid: Loans give financial assistance in life during money shortage. It does give you the benefit of making big payments without breaking into your savings.
Availability: Most Loans get approved within 48 hours if you have a good credit score and income stability.
Interest: Interest, along with the principal, can be paid in easy monthly instalments. It is vital to use an EMI calculator for the same.
Final Thoughts
Taking a loan may seem like a piece of cake, but the liability afterwards may become burdensome. Hence, do thorough research and then apply for a loan. Calculate your EMIs using the EMI calculator and then make the final call.