Safety and Security with Line Dividers: You may think you need a crowd control system for your business, and if you do, that's only the first step. You then need to determine how you're going to do it for it to be most effective, do you use a line divider, do you go with rope dividers, or do you opt for something completely different.
At this point, line dividers are an excellent choice for just about any business where you have a queue. So, what are line dividers? How do they work, and what are some popular setups that you can choose from if you don't know where to get started?
We've got the answer to these questions, and then some, right below. We'll take a look at line dividers up close, and see how you can make the most use out of them in order to get a bit more safety and security for your business.
First things first – what are line dividers?
While you may not think of them first, chances are you've already seen line dividers. They come in the shape of a post, as well as a line that connects two (or more) posts. They're very common at airports or other similar places where you have large crowds that all need to end up at the same place.
As a crowd control barrier, a retractable line divider can be quickly put away when it isn't in use. If you have a business that alternates between periods where you have a lot of traffic, and periods when you don't have that much traffic, this may be perfect for you.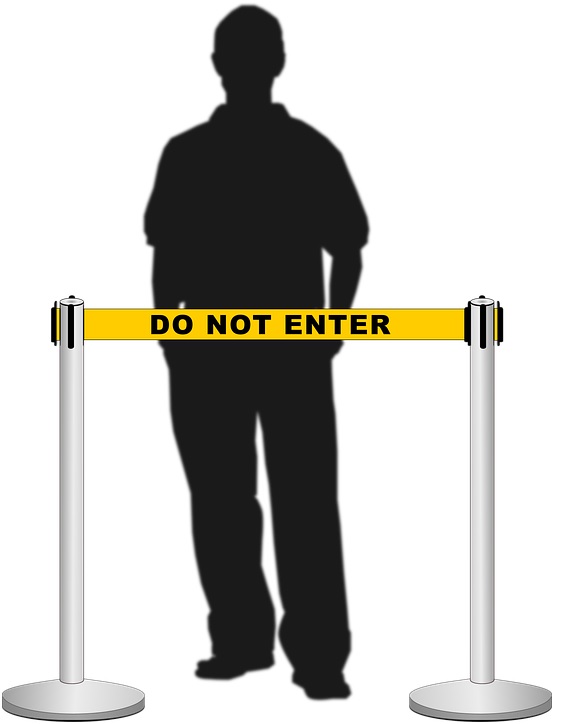 You can use them both indoor and outdoor, and they're a very good way to ensure things go as you want them to. You can have them wall mounted if you want to, and you can choose between permanent mounting, or using a tape that allows you to remove the units when not needed. You can even have a single barrier connected to multiple mounts, which gives you a bit of versatility.
An excellent thing about line dividers is that they can be completely customized. You can choose styles, you can choose materials, you can choose colors. There's a host of companies that will work with you as a business, and make sure they have just the right line divider for your needs.
How can you set up line dividers?
When setting up a crowd control system with line dividers, there are four main types of setups. Each comes with its own pros and cons, and which one you go for depends on the specific type of situation.
A normal setup with an express lane is one of the most popular setups. You have a normal lane, where most of your customers go, and it's organized in a way that allows for plenty of people. Next to it, you have an "express" lane. This is reserved for VIPs, business customers, or anyone else you want to get preferential treatment. Such a setup is very common in banks, where you have people that just need to get things done faster.
A U-shape setup is ideal when you have a business with slower service, such as a ticketing office. The layout is still a single line, but it's in a U-shape, which guides customers in a weaving pattern and takes up less floor space. This way, you can have a large number of customers in a single line without taking up the entire room. This is pretty popular at airports, and chances are you've seen one.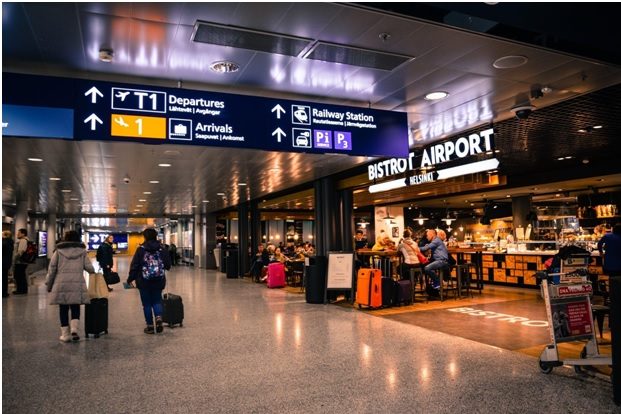 L-shape setups are ideal when you have a fast-food restaurant or a coffee shop queue. You can use post signs to direct traffic and make sure that everyone gets where they should be without messing up the queue.
Last but not least, an L-shape setup with an express lane is another extremely popular airport solution. It's also ideal for smaller banks or gift shops because you have an L-shape setup that applies to all customers, but then you also have an express lane for VIPs and other more important customers. You can use post signs to make sure your customers know where they should be going.
Signs are crucial
Regardless of what kind of setup you go for, and how you use line dividers, you'll want informative signs in order for things to go smoothly. Many signs will come with pre-printed messages, but you can also have ones with replacement letters, so you can change the signs' message. But whatever you do, make sure your customers know where they should go, and how they should get there. There are a few tips to make this effective, make sure you follow them.